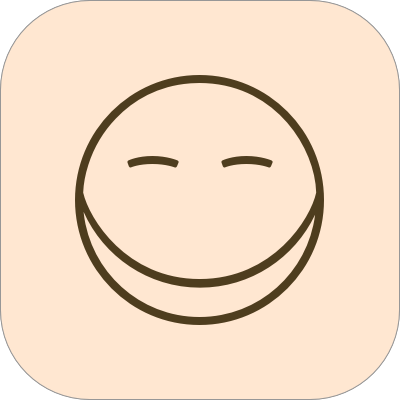 Teambit
https://teambit.io

Back in 2013, I was one of the co-founders behind Loum - a social network for local communities (think Facebook Groups but designed for colleges and dorms).

Within three months we more than doubled our team to 9 people. Such growth was necessary, but it presented a real challenge in ensuring that everyone felt happy, motivated, and recognized.

I searched for solutions, but none was fit for startups. Thus we ended up relying on regular chats and Google Docs.

A few years after that, myself and Bohdan (my co-founder from Loum) decided to explore solutions to this problem.

It started with extensive research to understand the underlying problems that lead to disengagement. To do that, I read loads of content, emailed tens of thought influencers, and interviewed 20+ people (ICs, managers, HRs).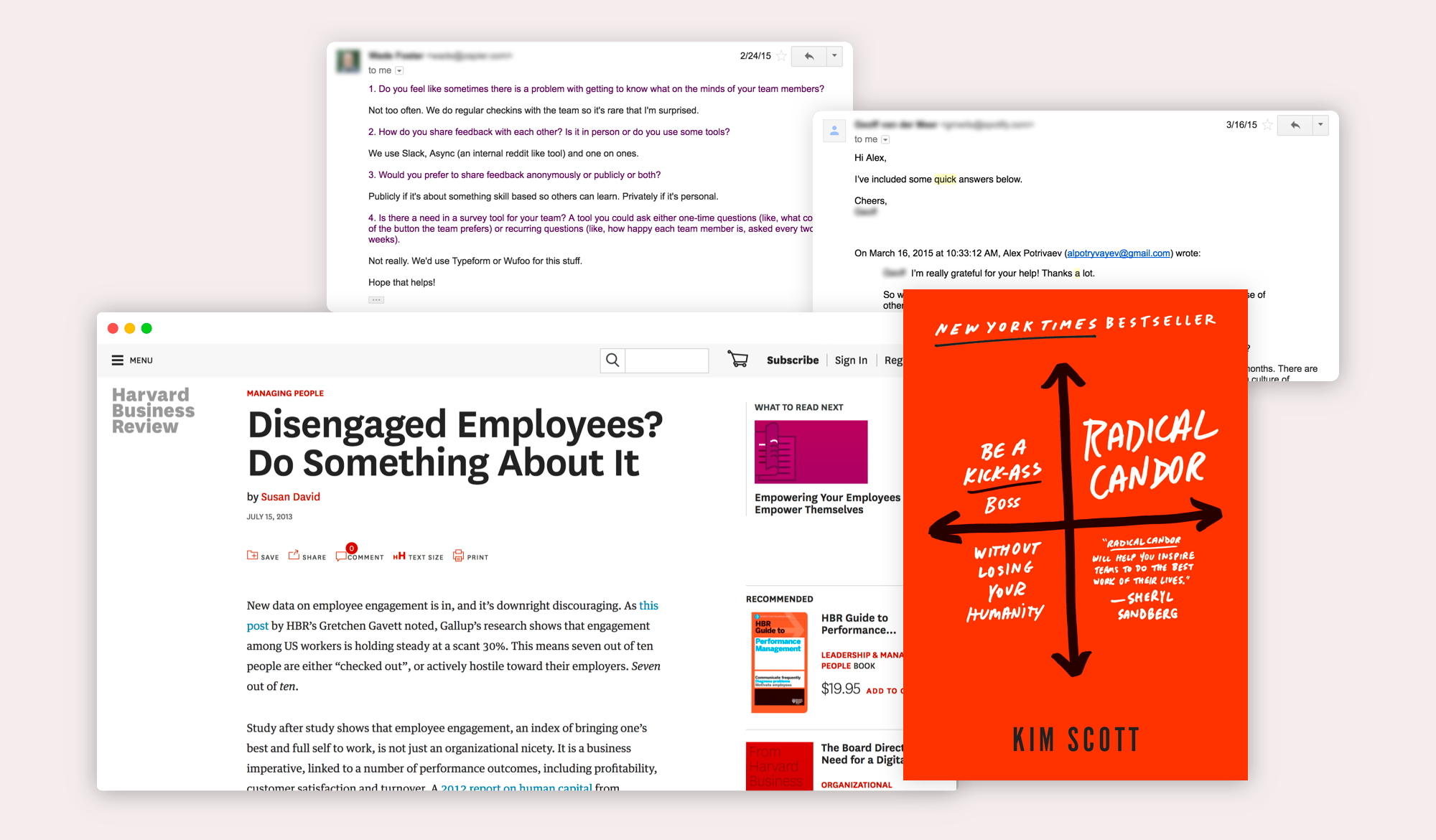 Some of the things I worked through

In all of that research, regular feedback surfaced as the major 🔑 to understanding things that worked or needed improvement. And so in the summer of 2015, we started exploring a solution to make feedback a daily habit. I was focused on design, product, and marketing, while Bohdan led the engineering part of things.

As we worked on Teambit in our spare time, this turned into a pretty long journey. We took time to think about the system, tweak the designs, run user tests and private betas - all to determine what worked and what didn't.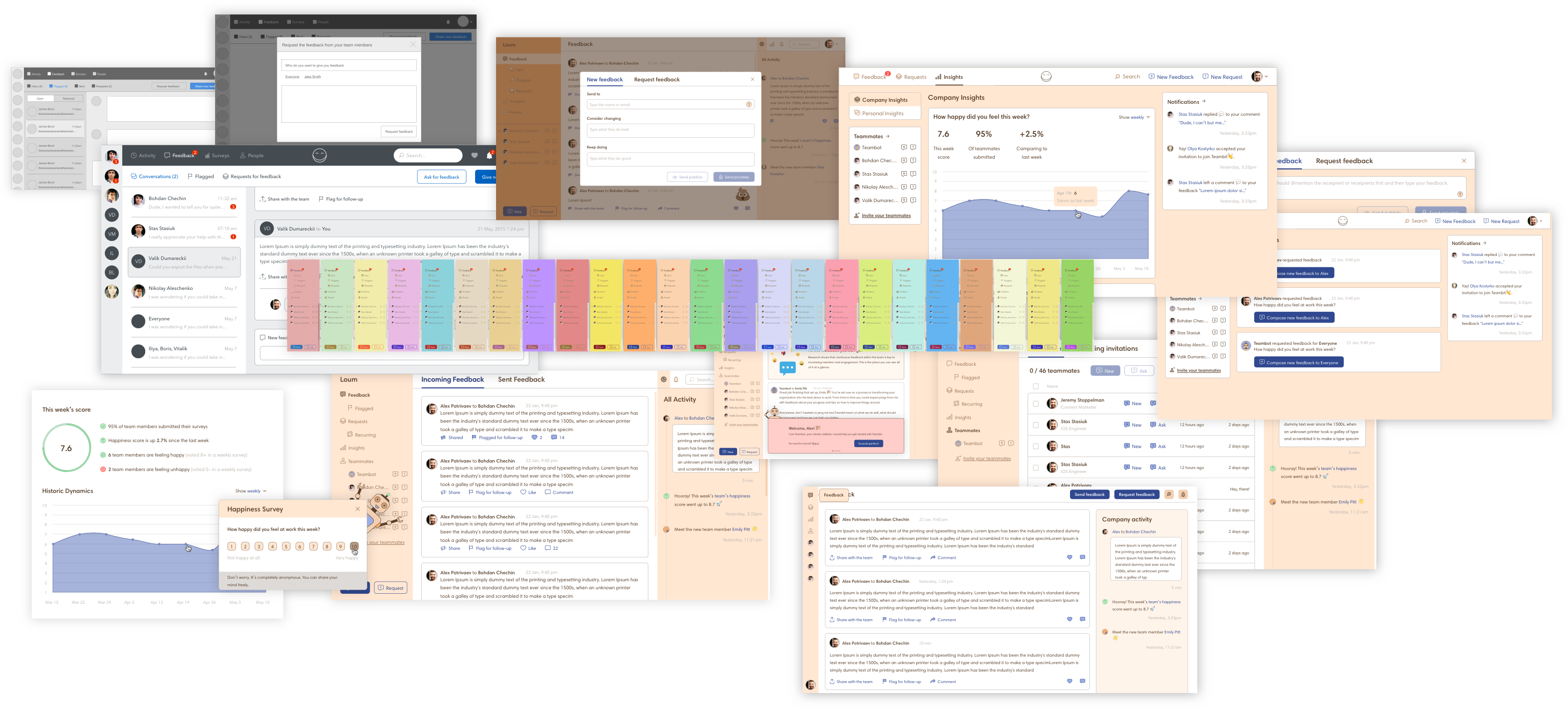 A range of the initial design explorations

Eventually, in July of 2017, we launched publicly.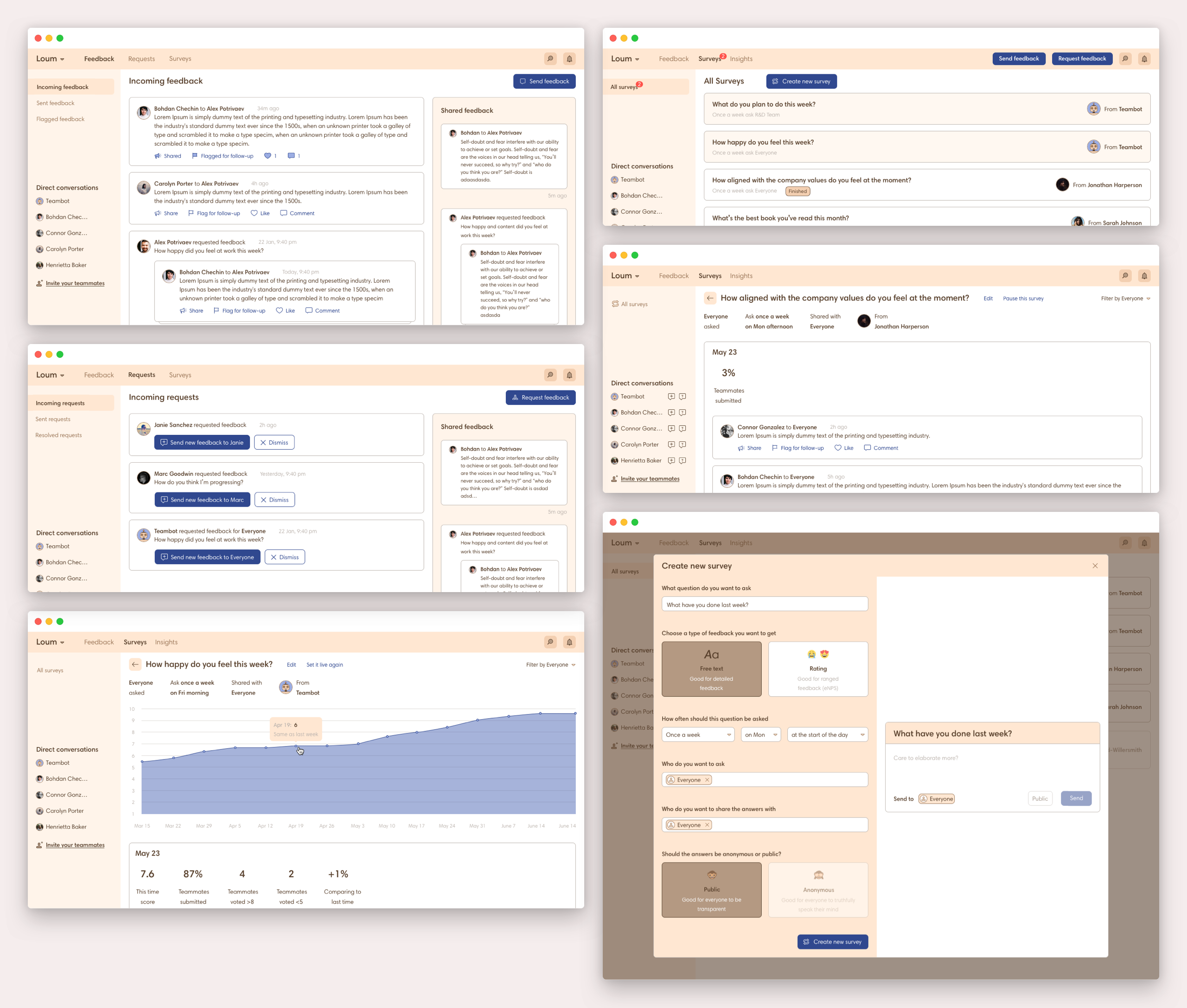 Feedback, request and survey pages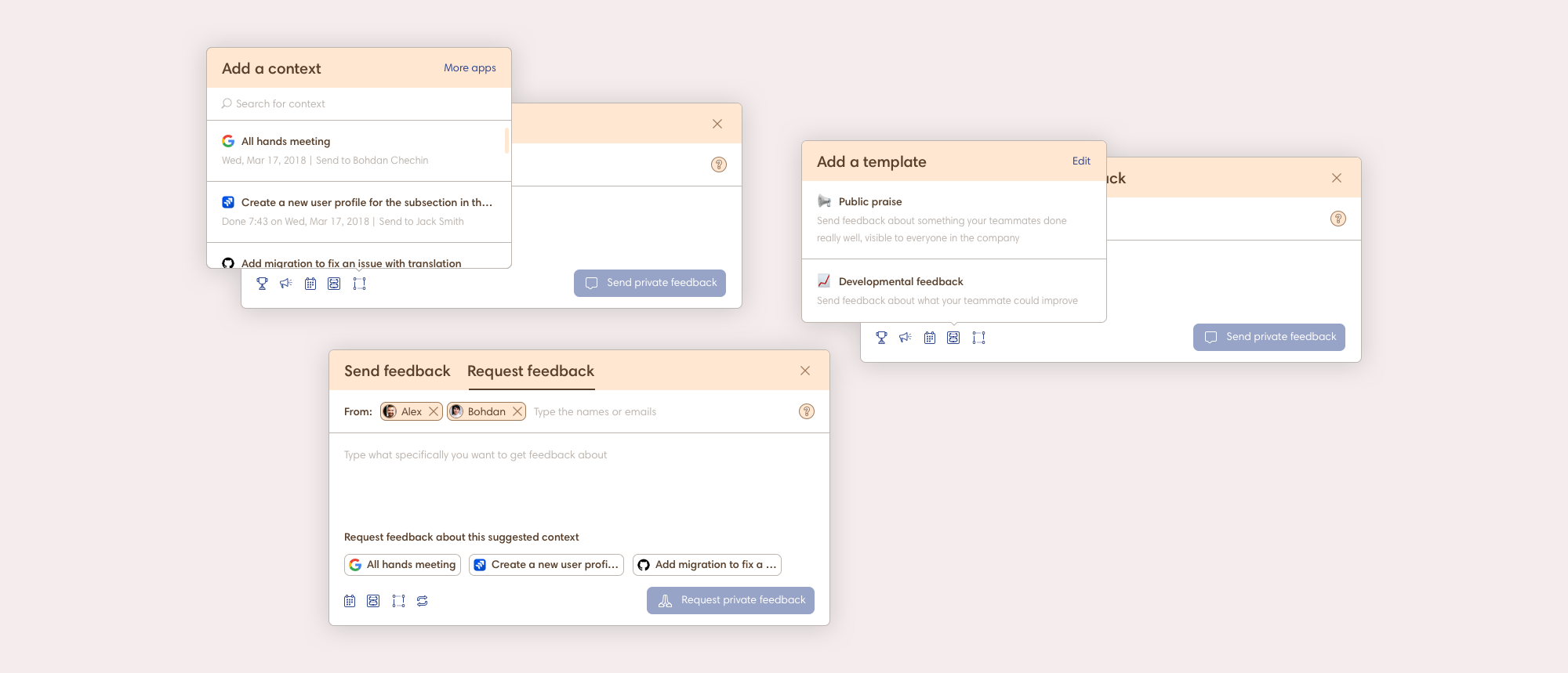 A few of other component-based elements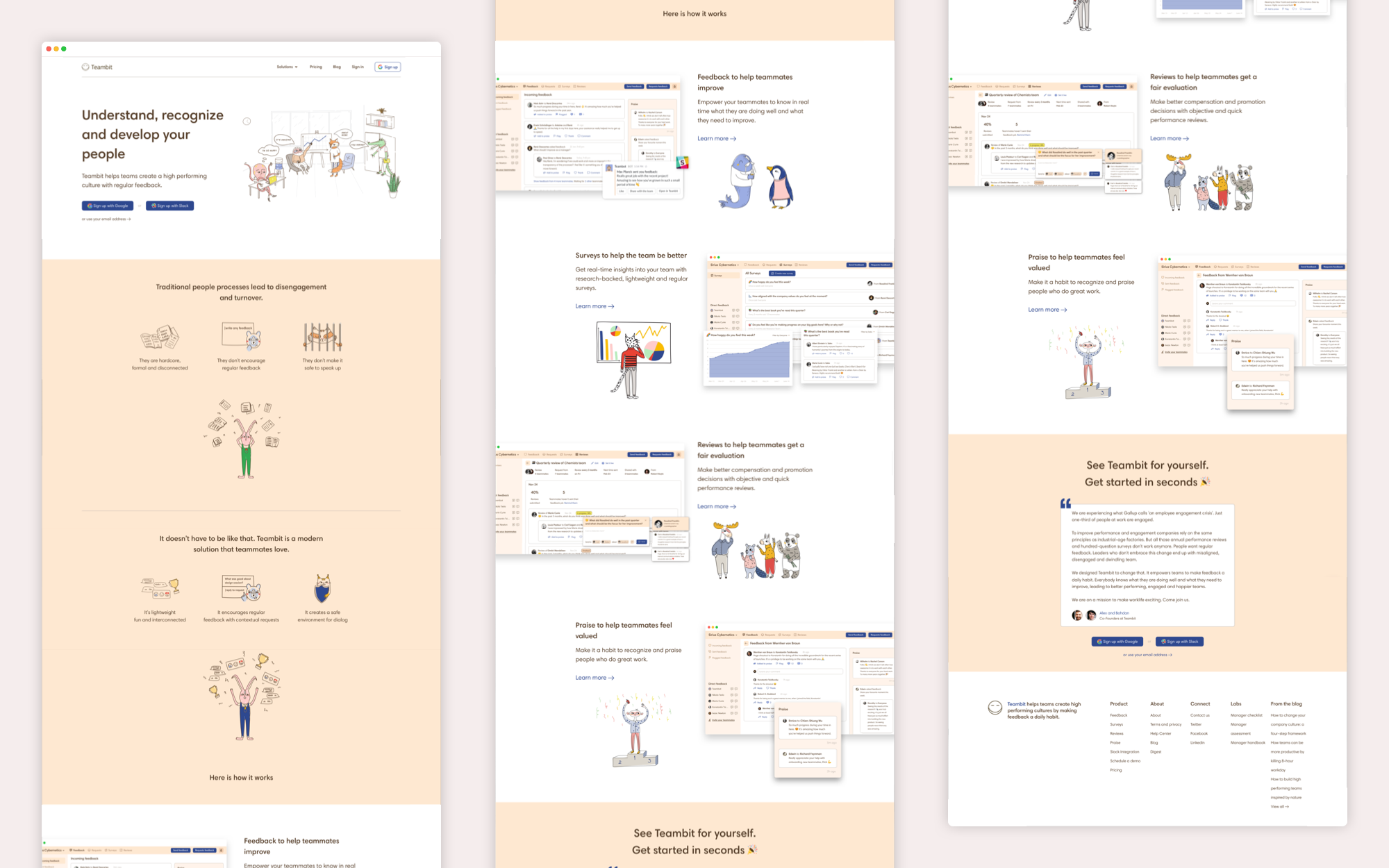 Marketing page

Following the launch we kept iterating on the product, leading to a number of changes.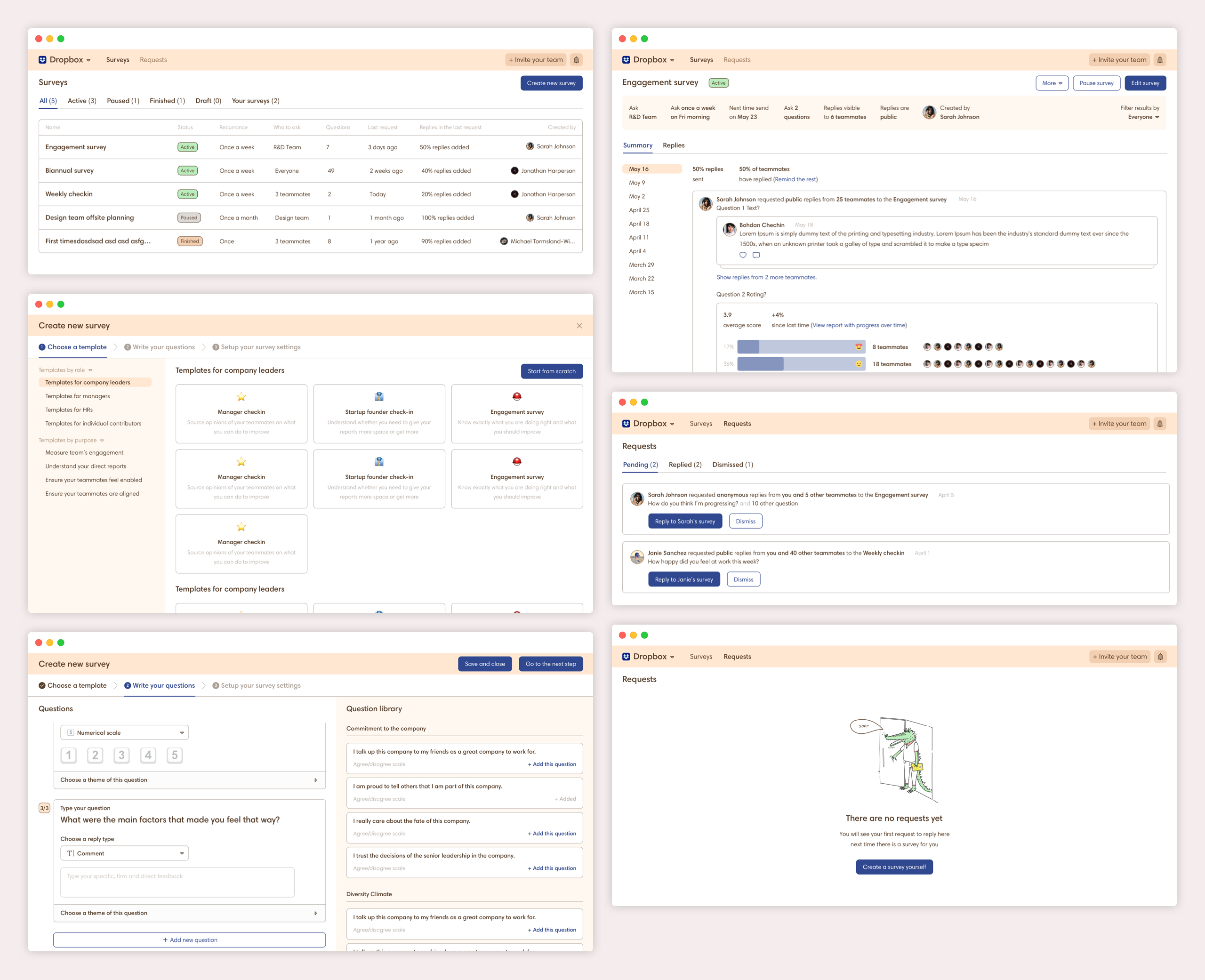 The latest iteration of the product

Working on Teambit over the past few years has been an exciting experience. It allowed me to deeply understand the workflows, challenges, and needs of every type of leader, and build a product to help them be more effective.

You can check Teambit out here.